OmniChip
Very-large-scale integrated circuits
Technologies
of the future
There are companies in Poland that take challenges on the top technological level. An example of such a company is OmniChip – one of the few companies in Poland creating technology for the semiconductor IP market. According to MarketsandMarkets studies, the global value of this market will reach USD 6.22 billion in 2023.
The OmniChip projects are used in smart devices responding to the challenges of today's world, such as the need to improve resource management efficiency and the quality of our lives.
OmniChip specialises in designing electronic systems – from discrete PCB (Printed Circuit Board) solutions to very-large-scale integrated circuits. The company is one of the few companies operating on the Polish market in the field of design of integrated circuits. It has experience in the full cycle of project commercialisation – from architecture, implementation and preparation for production to production testing.
The purpose of the company is to design microprocessor systems and electronic devices used for instance in smart power grids and to monitor air quality.
solutions
and products
Active Blocker
Omnichip has long-lasting experience in NFC (Near Field Communication) technology used e.g. in payment cards. Using its unique competences, the company has designed a proprietary integrated circuit which provides protection against theft of funds from payment cards and of data from ID and access cards. When an attempt is made to read data on a contactless card, the integrated circuit is activated to generate a sequence interrupting the reading, blocking access to the card.
Akadi
Akadi is a device for reliable measurement of suspended dust and other air pollutants, using the highest quality laser-optical sensors. Unlike the majority of the devices available on the market that offer the measurement of suspended dust PM10 and PM2.5 as standard, Akadi also measures PM1.0. This is the most harmful type of suspended dust due to particle size which is less than 1 micrometer. In the Premium version, the device also monitors ozone levels or the levels of nitrogen and sulfur oxides being discharged from exhaust pipes and stacks.
Holograms for the automotive industry
OmniChip is a member of the EU consortium designing solutions based on holograms for the automotive industry. REALHOLO, a UE project, is developing a micromirror-based advanced spatial light modulator (SLM) that modulates the phase of visible light with optical features far more technologically advanced than any known alternative based on liquid crystal displays. SLM will enable 3D displaying in applications as well as active lighting and ambient tracking, using the technology that blurs the differences between the real and virtual worlds. OmniChip is responsible for the design of the digital part of the integrated circuit that controls 3D displaying, as well as for the entire electronic design contained on the prototype's motherboard.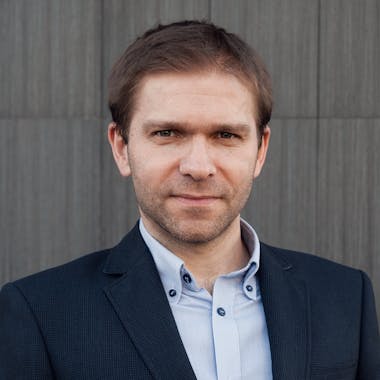 Tomasz
Pomorski
CEO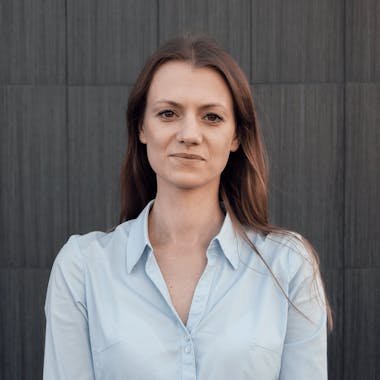 Alicja
Droszcz
CTO