Interactive data presentation tool –
TGI Smart

Client:
Kantar Polska S.A.
Kantar is a world leader in marketing communications that operates in more than 100 countries, including Poland. It specialises in marketing consultancy services and providing information on customer behaviour.
Challenge
Creating a platform that will quickly and easily analyse consumer data for selected product categories and brands, while also being easily accessible for smaller companies.
Genesis
Kantar Polska and Codeshine, a company from the Atende Group, have collaborated to develop a data analysis solution available both in online and subscription models, which is also appropriate for smaller clients.
This collaboration, which involved one year of research work, led to the creation of an innovative platform for monitoring consumer behaviour across several hundred product categories – TGI Smart.
Solution
TGI Smart is used to introduce the results of consumer research into Big Data by providing the data representative of 30.5 million Poles.
The tool offers personalised dashboards, analytical reports and rankings of consumer research results to help users plan their activities in the following areas: research, marketing strategy, market segmentation and market analysis, lifestyle and media. The data posted on the platform are derived from the consumer research activities carried out in Poland by experienced researchers, with Codeshine providing technology and visualisation solutions.
The solution has been designed using the latest technology. The architecture and technology stack of TGI Smart guarantee high performance and scalability, in addition to giving users further development opportunities. Additionally, Amazon Web Services is used to ensure high scalability and security of the platform.
The TGI Smart platform allows users to view data on any device and at any time, as well as to analyse current information and quickly convert it into ready-made reports and analyses.
The user-friendly data analysis application is supported by a set of pre-defined templates. It allows users to set up an account on the TGI SMART Platform and subsequently select the scope of data to be used and the form in which the results will be presented.
The solution is available in two models:
– an instant report, i.e. "on the spur of the moment​" data
– a tariff plan for producers who wish to have their brand analysed and their target groups verified.
Data analysis
real-time data analysis
Easy visualization
TGI results can be easily visualised and presented in the form of analytical reports which are graphically pleasing
Quick access
quick access to data from any place and at any time – reports on demand
Easy payments
integrated payment system (PayU, transfer or payment card)
Codeshine has created an innovative product that meets the requirements of their target group. The team helped the client to gain a new source of income and embrace the opportunity of working with smaller companies. The team proved to be highly effective in project management by launching the first version of the product within the agreed deadline. I'm really impressed by the team's attitude. They are open, friendly and flexible people who always try to find the best possible solution.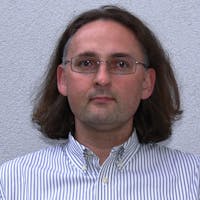 Client Director Kantar Polska