Atende Industries
Your partner in Industry 4.0
POWER ENGINEERING, ROBOTICS, INTERNET OF THINGS
Revolution
is starting now
In connection with the new European policybased on building a new green digital order, the market is inevitably moving towards distributed energy and smart devices used at large scale. As one of the few Polish companies, Atende Industries is now ready to provide technology that is in no way inferior to global suppliers. The company develops top-class innovative technology and software solutions based on artificial intelligence, robotics, Internet of Things and big data technology.
Our solutions are intended for different customers. These include energy clusters, energy cooperatives and micro grids, as well as large entities such as Distribution System Operators (DSOs), and also companies or factories using advanced automation and investing in smart devices.
solutions
and products
besmart.energy
besmart.energy is a cloud-based, AI platform that responds to the problems of modern power engineering that is increasingly based on renewable energy sources. The solution provides a set of functions supporting, among others, generation and consumption prediction, balancing using models that take into account energy storage, and price prediction on Towarowa Giełda Energii.
besmart.vision
besmart.vision is a proprietary software used to support the development of the Industry 4.0 and automation of production processes. The platform is designed for controlling collaborative robots (cobots) with an integrated vision system. The system supports smart analysis of the environment – it enables cobots to, among other things, match patterns, locate objects or recognise colours. By "employing" cobots with the appropriate software, manufacturing companies cut process times and costs.
redGrid
We offer solutions combining power networks and ICT technologies that enable remote measurement of generation and consumption parameters and control of the provision of services. Our flagship product is redGrid – an MDM class system for Smart Grid for remote acquisition, storage, processing and sharing of measurement data. Extensive experience in the field on smart grids and measurement results from the implementation of the first and the biggest project of this type in our region for Energa Operator.
T-storage
The main element of all Atende Industries products, which determines their performance and effectiveness, is TStorage (Time Storage) – an advanced database. TStorage is a phenomenon on the Polish market, and its global counterpart is Amazon Timestream. TStorage archive allows for elimination of the basic problems, such as limited performance, scalability and capacity. The system is several dozen times more efficient than the average data warehouse and allows for processing large data sets using machine learning methods.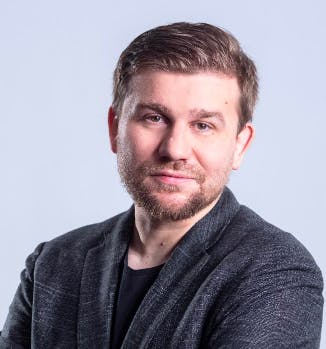 Paweł
Pisarczyk
President of the Management Board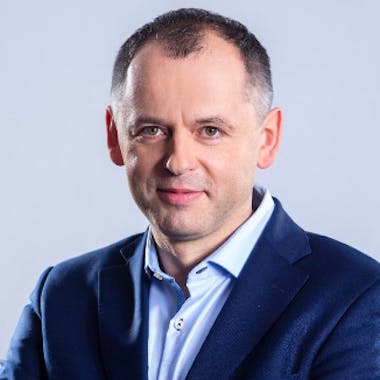 Mariusz
Stusiński
Vice President of the Management Board