Atende
ChainRepo
Digital archive
Atende ChainRepo is a proprietary solution that allows automatic transfer of paper documents into an electronic form, their archiving, as well as searching and indexing – both by the client's organization, and end users.
ChainRepo can function both as an extension of the Atende's ChainDoc blockchain service, as well as a standalone module for document workflow in an organization, providing the opportunity to eliminate paper media.
In the solution, we used the OCR (optical character recognition) technique to recognize characters and entire texts in an image file.
ChainRepo
solution features
Digitization and indexing of documents

- easy search for documents by their content, regardless of whether they are saved as a document, txt, PDF, or graphic

Content analysis

- automatic document classification

Integration -

easy connection with own IT solutions through Rest API

Permissions management

- convenient exchange of documents between parties
Key benefits of the
ChainRepo
solution
01
Savings
Significant savings, no need to maintain paper archives, no need to maintain staff supporting paper archives
02
Adjustment
Service settlement model adapted to the needs and requirements of the customer
03
Simplification
The entire process of concluding the contract is already handled in a digital manner
04
Modern office
The entire process of concluding the contract is already handled in a digital manner
05
Integration
Integration with ERP/CRM class systems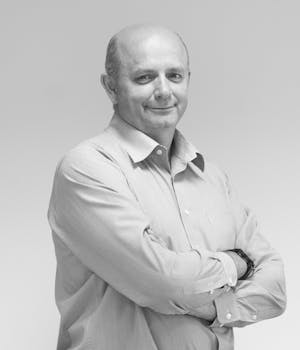 It is worth using the blockchain technology that strengthens cyber security. It is a foundation of the business.
Wiesław Łodzikowski
DIRECTOR OF THE TECHNOLOGY DIVISION AT NASK SA
WORM as a Service
– the perfect complement to the ChainDoc and ChainRepo services
A perfect addition to the ChainDoc and ChainRepo services is a technical solution which meets the requirements of WORM technology (Write Once Read Many), but in service model – WORM as a service. Together with our partner, EXEA, we have created a technical environment in which the customer can deposit their data for a specified storage period. In accordance with the right to be forgotten under the GDPR, after this time the end customer can independently manage the information.
The security of entrusted data is supervised by cryptographic mechanisms characteristic for the blockchain technology, as well as physical storage of data in Poland in Data Center facilities that meet the highest in Poland level of TIER III certification.
Functionalities of the
WORM as a Service
solution
Unique solution - service model

Possibility of self-management of information by the final customer of the instituting using the service (the right to forget the GDPR)

The blockchain engine as a guarantor of expected functionality of WORM

Easy integration with own IT solutions (REST API)
Key benefits of the
WORM as a Service
01
One-off fee for the entire data storage period
02
No necessity to build own infrastructure, servicing, backup copy making, scaling
03
Possibility of passing the administration of the data on to the final customer
Don't hesitate to contact me.
Piotr Nadrowski
Key Account Manager