Atende
ChainDoc
Digitization of private and public documents (electronic durable medium)

Switch to a
paperless
model thanks to blockchain technology
Based on the blockchain technology Atende created the ChainDoc solution.
This technology undeniably guarantees that the content, form and time of publication of the document remain unchanged. The ChainDoc is based on a private server network where only document hashes are saved.
Digitization of
private documents
ChainDoc enables both correspondence of personalized documents to clients remotely as well as a whole range of solutions for digitizing processes of an enterprise.
Easy and fast communication for private documents
Sharing periodic documents

Confirmation of delivery, reading

Remote signing of contracts and applications

Expressing consents and statements

Client-side document upload with anti-malware protection
A branch without paper
Elimination of workflow of paper documents in branches

Digital signatures:
- Text messages
- Biometric on the tablet
- Biometric blood system scanner

OCR (optical character recognition) for recognizing characters and whole texts in an image file and indexing documents

Ease of finding and viewing documents

Integration with internal document workflow systems
Digitization of
public documents
The ChainDoc meets the challenge of communication with the customer through a durable medium, to which banks and financial institutions are obliged under the applicable law. Customers must have 24/7/365 access to the sent information, such as new pricing or table of fees, with a guarantee that they cannot be changed.
ChainDoc
solution features
Durability of data and its unchangeable character

Regulated user access to documents

Data saved on various servers in the network

Document encryption

Flexible, service-based pricing model

Convenient API and integration (SSO with employee and customer portals, with ERP/CRM class systems)

All documents can be verified at NASK SA

POC can be launched on customer's request
Key benefits of the
ChainDoc
solution
01
Savings
Significant savings due to the lack of costs of paper and ink, archiving paper, searching for paper documents, sending documents by letter, purchase of expensive machinery
02
Compatibility
Meeting the requirements for durable media - invariability of the content of the document, time stamping, no possibility of incidental or deliberate deletion of the document, notifications about documents to consumers
03
Accessibility
Easy access to data for all parties of the process, including after the relationship with a consumer
04
Simplification
Simplicity of service and processes - quick access to documents, versioning of documents, elimination of intermediaries and unnecessary processes
05
Data security
High level of data security while protecting sensitive data, documents in the process are encrypted using cryptographic mechanisms, qualified outsourcing service,TIER 3 at Exea Data Center
06
Market opportunity
Enabling new sales channels, distance sales thanks to remote signing of contracts
07
Creating a modern image
By introducing a modern communication channel with clients, introducing modern services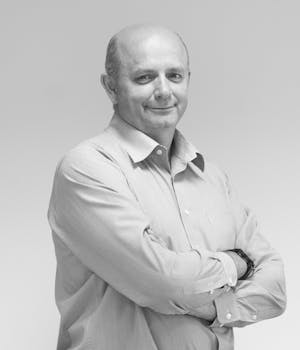 It is worth using the blockchain technology that strengthens cyber security. It is a foundation of the business.
Wiesław Łodzikowski
DIRECTOR OF THE TECHNOLOGY DIVISION AT NASK SA
What is a durable
medium
?
A durable medium is a material or a tool that allows to store information unchanged for an appropriate period of time based on the nature of the information and the purpose for which the information was prepared. Thus, durable media are paper documents, CDs/DVDs, USB drives, hard drives, and memory cards.
The problem of the durable medium appeared when the OCCP (Office of Competition and Consumer Protection) questioned the ways in which some banks provided their clients with documents via electronic banking systems. Until recently, it was thought that sending clients an e-mail with a link to a file on the bank's server meets the durable media requirements. Today we know that this is not the case – customers are unable to determine whether the documents under the control of the bank will not change over time.
The need to provide documents in a manner consistent with the OCCP (Office of Competition and Consumer Protection) requirements has led companies and institutions to search for alternative solutions to traditional media that generate too high costs of creating, storing, and transmitting information. WORM and blockchain arrays are the most popular solutions that meet the requirements of durable media. Atende, using blockchain technology, has developed a proprietary ChainDoc solution that guarantees the reliability and invariability of the information provided. WORM as a Service is its perfect complement.
Don't hesitate to contact me.
Piotr Nadrowski
Key Account Manager